6 women. 4 weeks. 1 house.
Who will be left on . . . Everyone in Amy's life seems to be getting married (or so Instagram tells her), and she feels like she's falling behind.
So, when her boyfriend surprises her with a dream holiday to a mystery destination, she thinks this is it - he's going to finally pop the Big Question. But the dream turns into a nightmare when she finds herself on the set of a Big Brother-style reality television show, The Shelf.
Along with five other women, Amy is dumped live on TV and must compete in a series of humiliating and obnoxious tasks in the hope of being crowned 'The Keeper'.
Will Amy's time on the show make her realise there are worse things in life than being left on the shelf?
A funny, feminist and all-too-relatable novel about our obsession with coupling up, settling down and the battle we all have with accepting ourselves.
Join Helly Acton's Readers' Club
Join Helly Acton's Readers' Club to be the first to hear all the latest news from Helly about her upcoming books
About Helly Acton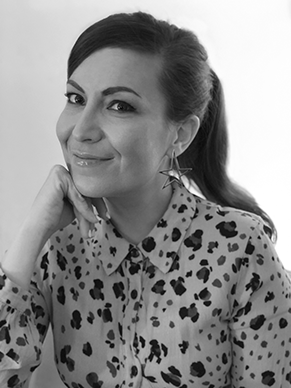 Helly Acton is a copywriter from London with past lives in the Middle East, Africa and Australia. Born in Zimbabwe, Helly and her family emigrated to the East Sussex coast when she was 15 years old. Here, she finished school and spent her holidays in Saudi Arabia, where her father had been placed with work. She studied Law at King's College London before following a more creative path into advertising. In her mid-twenties, Helly escaped the rat race and took a three-month career break to travel in Africa, India and Asia before landing in Australia. What was supposed to last one year ended up lasting six, and after a life-affirming break-up in Sydney she returned home to find herself the last of her single friends. Helly threw herself into the deep end of online dating in the city and uses her experience as a single woman in her early thirties, torn between settling down and savouring her independence, as a source of inspiration for her stories. You can find her on Instagram @hellyactonauthor and Twitter @hellyacton
For publicity inquiries, please contact Clare Kelly: clare.kelly@bonnierbooks.co.uk. For sales and trade enquiries, please contact marketing@zaffrebooks.co.uk